5 tags
It leaked...
Holy crap. I can't stop shaking. My hair is standing on end. I had so much to do today. All gone out the window. It's not right now excited I am for this album. For this band. I am so in love. I've waited for this for so freaking long. June 15 can't come soon enough. All I need now is to see the new Mistaken for Strangers. Based on recent interviews and things Matt has...
Is it May 21st yet?
No? Fuck! I can't wait. It's killing me. Then the wait from May 21st to June 15th. AHHHH! I <3 THE NATIONAL!
3 tags
Deal with it
Why can't I ever just be sad? I'm fucking clinically depressed. Get over it. Oh I posted that I was upset my hair dryer died today? Yea. Because I don't have money to replace it. I'm flat fucking broke. I'm so sick of people giving me shit on facebook, twitter, text message, every which fucking way. LET ME BE! Or FUCKING HELP cheer me up. I don't need your...
2 tags
4 tags
Ok why wait any longer?
C'mon guys. Aaron. Bryce. Scott. Bryan. Matt. Even Padma, I'm lookin' at you. When are you guys going to announce a new album? Please, please, please, I beg of you. All these teaser songs. I need concerts to look forward to.
1 tag
4 tags
Oh shit, I totally forgot to post about this...
I'm engaged. =) My ring is being sized and will return to me by Wednesday. I'll post pictures.  
2 tags
Yep
Finally got sucked into Reddit. Bummed I missed the Secret Santa exchange. I did that years ago through a group on Livejournal and got lots of cool stuff from around the world. Jewelry from Denmark, candy from Japan…
4 tags
4 tags
Christmas Shopping
I love giving gifts at Christmas. Sure I like opening presents, but I really love making other people happy. So much I want to get this year and I really have no spending money whatsoever. Will needs a new winter coat and boots. There's a few music items he'd enjoy. A couple Leonard Cohen albums I'd like to get him. I'd like to do a pedicure day with my mom and sister, I...
6 tags
How amazing would it be if Justin Vernon made a...
I might actually listen to Christmas music willingly.
6 tags
Whhhhhhhirling
Lalala…. I'm eating a bagel with sausage and cheese. With a Simply Apple juice. Delicious. I want a new show to watch on my own when Will isn't around. Give me suggestions. I'm weird, I like lots of stuff: -the walking dead, grey's anatomy, justified, the x-files (I recently finished re-watching the entire series including both movies) family guy, etc. Suggestions I...
4 tags
Turkey day
My boyfriend has to work today. Because some jackass forgotI to buy the all natural chicken stock Dr. Oz recommended for this holiday season. So I'm alone until he gets home after 6pm. My parents are having dinner and offered to have it late for us, but my boyfriend doesn't eat any Thanksgiving food. Good thing I love him to death, the dude is the pickiest eater. So I'll go see...
1 tag
3 tags
Finally watching "Ted"
Jesus H FUCK! Great start to a movie =) 
3 tags
4 tags
The National Cover Linda's Bob's Burgers... →
fiercebunny: iwasthefault: I don't know what this is but I am laughing and love it They are my favorite band for reasons. This is now my favorite Thanksgiving song. My favorite band. They just make me smile. 
6 tags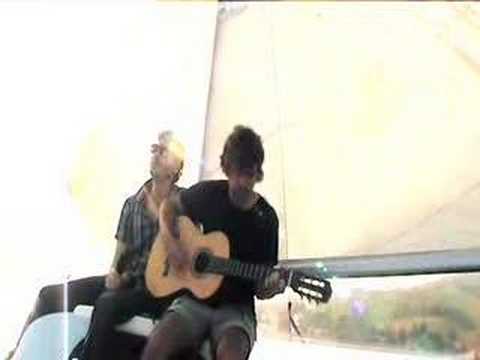 3 tags
Awesome.
My boyfriend got laid off yesterday. We're f*cked.
4 tags
5 tags
3 tags
Bon Iver Live at Radio City (21/09/12).zip →
crispyrealisation: (sorry if the splits aren't flawless, too sleepy to check) Thank-you a million to whoever got this up for everyone. So happy to have this to add to my collection =)
3 tags
3 tags
6 tags
Band on a Podcast. Pretty Sweet!
The band I work for, The Night Manager, was featured on a recent podcast. Check it out below… apepod: It's up for debate whether or not Jacob looks good in Hawaiian shirts. But what we do know is that there's a new episode of A Pointless Endeavor! We also play the song "No Place Else" from our new buddy, The Night Manager. DO IT! Direct download: 21_-_Moderators_of_Anarchy.mp3
Oh gross
So sometime back in February, my bf made Spaghetti. From scratch. Great great great great great Sicilian Grandma's recipe. To die for. But there was some sauce left over so in a rush to enjoy the rest of our night, we just put the sauce pot in the fridge. And there it sat. I'm just now getting to it. And if I wasn't so broke and so dependent on making spaghetti to avoid...
3 tags
5 tags
3 tags
Boom
Got a new job. Turning in my 2 weeks notice when I get to work. Can I just tell you how fucking stoked I am?
Just need to vent
I'm still alive, surprisingly. I'm probably the most depressed I've been in about 4.5 years. Work is so much stress it is literally sucking my soul out. Every day I wake up and have to work I have a panic attack.  Part of it is the job itself and the lousy conditions/people. The other part is that I'm 26 and I fucking scoop hummus and make pizzas to pay my bills. Which I...
3 tags
3 tags
2 tags
Saw this band open for @BonIver Check them out!
4 tags
5 tags
6 tags
4 tags
5 tags
26
I'll be 26 on Thursday. Work is hell. I have a panic attack every shift. I need to get out of that kitchen and quick. It has seriously broken me down to bits. I haven't been this depressed in a long while. Doesn't help the fact that I'll be crossing the threshold of 25 and still not using my college degree, which now seems like a total waste and fuck up on my part. I saw...
4 tags
4 tags
I need a new way to make money. Slinging hummus and making artisan pizzas isn't allowing me to live the life I want. So how can I earn extra money? Besides bottle returns and coins from couches. Male friends suggest I setup a webcam. Like…guys type what they want you to do. Yea…my bf would flip his shit, I'm nowhere near confident about my body and I can't risk...
3 tags
Coachella
Watching Bon Iver's Coachella encore. So amazing. Wish they were coming closer to Detroit. I'd die to see them again. Even after Justin ditched the beard.
6 tags
This Movie is Broken
…my boyfriend found it on Netflix last night and I'm watching it now. I've never been a die hard BSS fan but this movie is neat. I love Toronto. I fucking love that city. And I've been to Harbour Front and seeing it makes me wish I was there.  When Leslie started singing our biggest/oldest cat Spoons came running. He absolutely goes nuts for Feist. I'm proud...
5 tags
"Smoking weed at the end of the day is nearly always a good idea- but I'd advise..."
– Anthony Bourdain, Medium Raw (via sheer-wonder) I've worked in a kitchen for over a year now and I'm finally reading Kitchen Confidential.  I love reading Bourdain's words. I'm going to get his other books even if I have no desire to pursue a culinary career. The guy is...
3 tags
5 tags
Weird...
I got the funniest text message today. part of the contents… "I guess it's just the Duchovny in me." *sigh* Re-watching The X-files from start to finish has made me fall in love with David Duchovny all over again. I know…he went to sex rehab. So what? Everyone has issues. Everyone can make improvements. I still think he's incredibly smart, sexy and...
5 tags